A Perfect Community Venue
Launched from the Hope Artiste Village, Events on Main is an all-purpose event venue for Pawtucket Rhode Island. The beautiful building with old world construction, exposed red brick walls and oversized windows is the ideal destination for any event.
Hope Events' staff will help you create the night you have always dreamed of. With many decor and table options to choose from, you will be pleased when you walk into the room. The high ceilings and white pillars add to the venue's charm. The room is enormous, with ample room for guest seating, a bar, and a dance floor.

Our Mission
Founded in 2014, Hope Events On Main has committed itself to not only being a great event venue, but a great community member. We are a space by locals for both locals and visitors alike, highlighting some of the greatest things that Pawtucket has to offer!
Our mission is to provide our guests a stress-free environment so that the focus remains on the pure enjoyment of being able to celebrate with family and friends.

With over 35,000 square feet of event space, Hope Events On Main is capable of hosting almost anything your event could possibly need. Your limit is only your imagination.
Hope Events on Main has dedicated itself to providing an excellent event venue and a community hub for both locals and visitors. The original old-world construction is visible with expansive windows and exposed red brick walls, providing a remarkable backdrop for your event. We are happy to showcase the amenities of Pawtucket in this event center, with more than 35,000 square feet of flexible space interspersed with white pillars. We strive to provide you and your guests with a stress-free and enjoyable experience on your special day. With staff attending to details of your festivities, you may more thoroughly enjoy your celebrations.

Photo Gallery
We can't wait to help make your special day a reality, and share with you all the memories that you will create. Explore some previous examples!
"The entire staff was so amazing! They really made our experience exactly how we had imagined. We wanted a relaxed, but fun, space that was good for a small guest list. We had to change the date twice, they made what could have been a very stressful process so easy. The space also made for some very good pictures."
"The staff at Hope Artiste was phenomenal. Every single person was kind, professional, warm, and caring. We are so grateful to the entire team for helping us have the most incredible celebration with our community."
"We had a fabulous wedding here in July. Enjoyed every moment of it. The price was great, the staff was super helpful, and our guests just loved it. We couldn't have asked for a better place to get married."

Welcome To All
We welcome anyone and everyone of all backgrounds. Our only priority is to give you nothing but positive memories.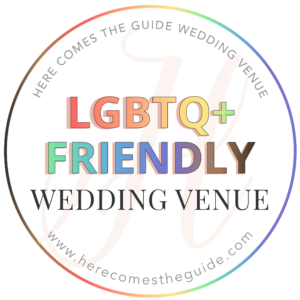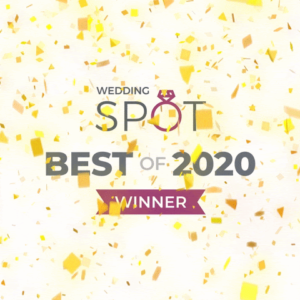 I cannot recommend this venue and this team enough for your event. We recently hosted the Youth Pride annual fundraising Soiree here and our event was STUNNING! The staff were attentive, friendly, and wonderful. Everything looked amazing, the food tasted great, and they were so adaptable during the event when we needed to grab some extra chairs for unexpected guests. We will certainly be working with this team again for our next large event. Thank you, HAV team!